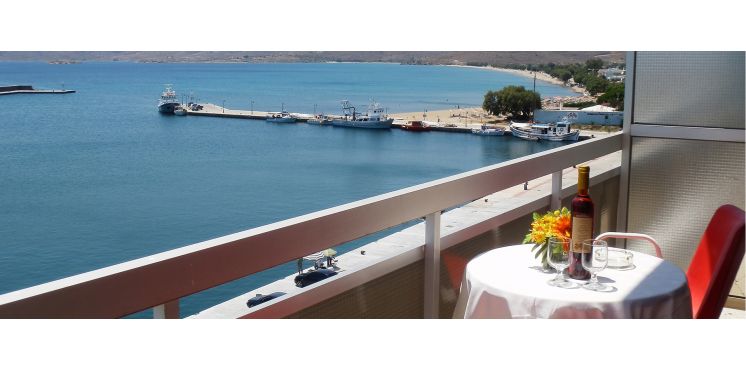 Hotel
The view from the hotel is simply amazing.
Its central location offers easy and quick access to the attractions of Karystos.

The hotel offers from all its rooms a panoramic view of the bay as well as a view of the beautiful Bourtzi. ALS HOTEL provides rooms with air-condition, TV and refrigerator.
At a very close distance there are very important monuments and sites worth visiting. Bourtzi, the coastal fortress of Karystos and the Mausoleum, tomb of a prominent Roman official.
A beautiful setting and a panoramic view of the picturesque harbor and bay of Karystos are what you can see from the ALS hotel, which offers warmth and comfort to the visitor.
An hour from Athens is suitable for both nice family and carefree youth holidays
Room Amenities
The Hotel consists of 30 double rooms.
Karystos is is a destination for everyone, discover its special beauty.
In Karystos you will find clear blue waters, amazing views, points of archaeological interest and endless nightlife.